CxContent::START::content - article::body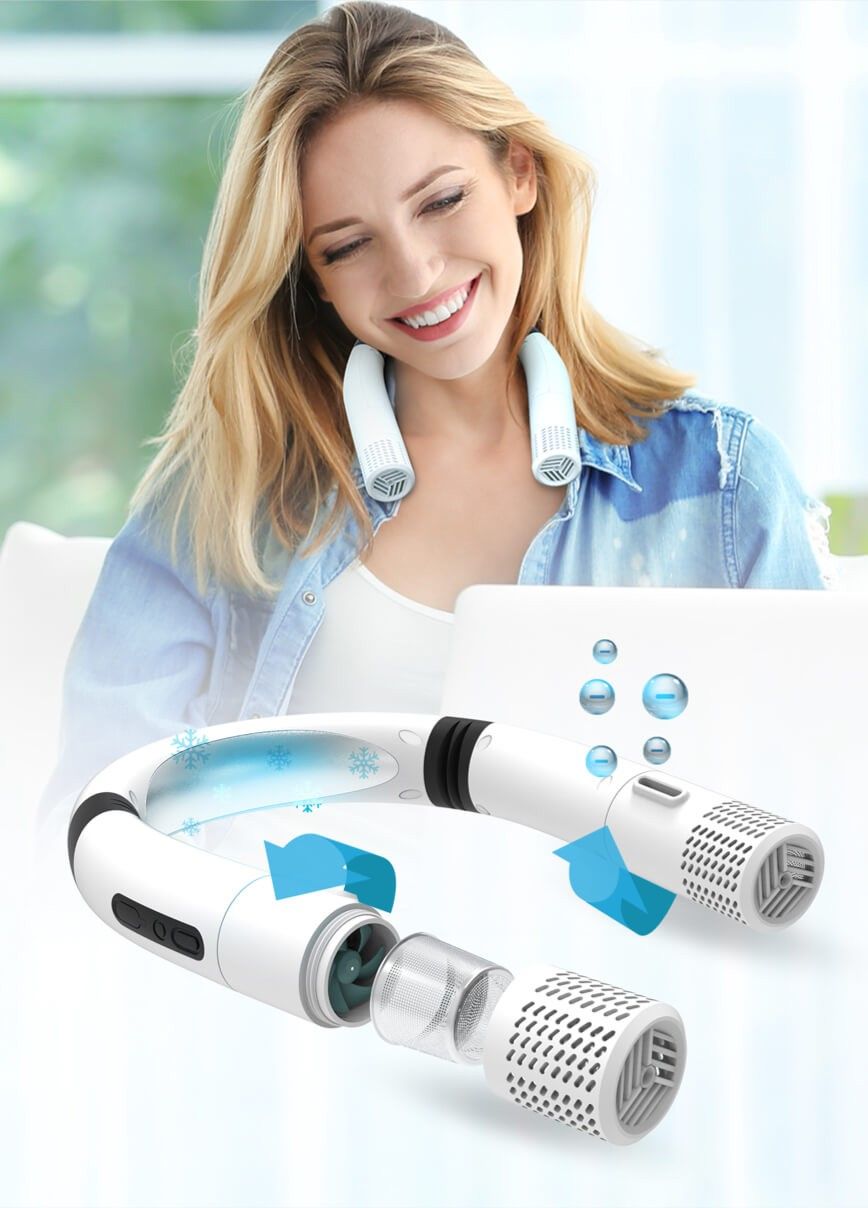 Maintain Your Perfect Temperature Under Any Conditions
Portable: The Blast Auxiliary Wearable AC PLUS features USB Type-C charging with the included cable, allowing you to charge the unit over any USB-C charging port. And it's easy to take with you wherever you go thanks to its integrated carrying handle.
Adjustable air flow and cooling plate: The Blast Auxiliary Wearable AC features three different fan modes, high, medium, and low. This allows you to set the fan however you like, anywhere from a cool, soft breeze, to a more powerful coolness-blasting gust of air. And the built-in cooling plate can cool your neck down to 43°F!
Simple to use: The Blast Auxiliary Wearable AC PLUS is simple enough for anyone to use. Simply place it around your neck and set the fan to the speed you desire. That's all there is to it! Keeping yourself cool and aerated couldn't be easier!
CxContent::END::content - article::body